Sale!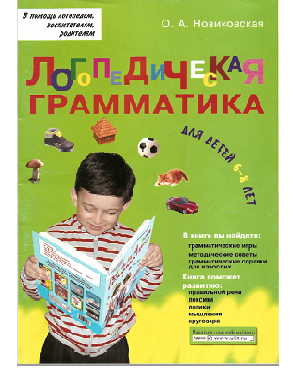 Логопедическая Грамматика Для Детей 6-8 Лет
Логопедическая грамматика для детей: Пособие для занятий с детьми 6-8 лет
Note: If you think that the sale of this book is copyright infringed, then let me know and I will remove it from the site.
Compare
Description
Эта книга может стать первым учебником ребенка по родному языку. Ребенок под руководством взрослого сможет заниматься по ней, постепенно получая и тут же закрепляя на практике свои морфологические и синтаксические навыки. В игровой форме ребенок научится проводить свои первые наблюдения за родным словом, у него разовьются чуткость и интерес к форме своей речи.
В книге вы найдете:
Грамматические игры.
Методические советы.
Грамматические справки для взрослых.
Additional information
| | |
| --- | --- |
| Author | О. А. Новиковская |
| File Type | PDF |
| Language | Русский |
| Pages | 66 |
| Publication Year | 2005 |